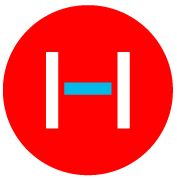 Privacy Policy
Last Updated: May 13, 2020
Protecting your privacy is important to Go Home Buyers Unite, This Statement of Privacy applies to the website located at https://www.gohomebuyersunite.com/ , and Go Home Buyers Unite, LLC, and applies to the collection and use of all consumer data, communications and feedback.
For the purposes of this Privacy Policy, unless otherwise noted, all references to Go Home Buyers Unite include https://www.gohomebuyersunite.com/ and Go Home Buyers Unite, LLC, and all communications channels.
The Go Home Buyers Unite website and its associated communications channels relate to Go Home Buyers Unite's online property-buyer matching platform. By using the website and any communication assets, you, as a user, consent to the data practices described in this statement.
Personal Information
Go Home Buyers Unite collects information from free and paid members and those seeking media or other business relationships. The information collected will be considered an opt-in to receiving further communications from Go Home Buyers Unite until you, as the inquiring party, decide to opt-out.
As a fee-based member, you agree to allow Go Home Buyers Unite to process your payment online through our website and secured third-party resource, which we have contracted with for payment processing. You further agree to the billing of your credit card, which will not be stored on our site or used outside of your transition with the purchase of your choosing.
Further, the information you provide may be used to complete the Go Home Buyers Unite platform profile. Go Home Buyers Unite may also collect anonymous demographic information, such as your age, gender, income, geographical presence and areas, type and buying partner preferences to support our matching services.
Go Home Buyers Unite also encourages you to share our links to our website, digital assets and social media profiles with your circles of influence.
Use of your Personal Information
Go Home Buyers Unite collects and uses your personal information, provided by you to operate its website(s) and deliver the services you have requested. By using this site in any way, including accessing, transacting, logging in to, signing up to, communicating via, or otherwise participating as a site user, you authorize Go Home Buyers Unite and its affiliates to share your personal information with its network processing group to assist you with your search, and purchase of an investment property or primary residence.
Go Home Buyers Unite may use your personal contact information to inform you of other product or services offerings from Go Home Buyers Unite and its affiliates. Go Home Buyers Unite may also contact you to participate in system upgrades, or to ask your opinion regarding our products, services or your experiences to establish a continual path toward improvement. Customer feedback collection may be requested by way of a survey, email, text or in-person.
Go Home Buyers Unite may participate in general research where your basic demographic information anonymously and not associated to you by name or social security number and will only be used for research purposes.
Go Home Buyers Unite monitors website and other communications visitor and engagement activity and analyzed this data to determine customer and visitor preferences and areas needing improvements.
Go Home Buyers Unite will disclose your personal information, without notice, only if required by law or we deem it necessary to: (a) conform to the edicts of the law or comply with legal process served on Go Home Buyers Unite or the site; (b) protect and defend the rights or property of Go Home Buyers Unite and, (c) act under exigent circumstances to protect the personal safety of users of Go Home Buyers Unite or the public.
Use of Cookies
Go Home Buyers Unite website and digital communications assets may use "cookies" to help provide a more personal and enjoyable user experience. A cookie is a text file that is placed on your hard disk by a web page server. Cookies cannot be used to run programs or deliver viruses to your computer. Cookies are uniquely assigned to you and can only be read by a web server in the domain that issued the cookie to you.
One of the primary purposes of cookies is to provide a convenience feature to save you time. The purpose of a cookie is to tell the web server that you have returned to a specific page. For example, if you personalize an Go Home Buyers Unite pages or register with Go Home Buyers Unite as a member, a cookie helps us to recall your specific information on subsequent visits. If you choose to decline cookies, you may not be able to fully experience the interactive features of the Go Home Buyers Unite services or websites you visit.
Security of your Personal Information
Go Home Buyers Unite secures your personal information from unauthorized access, use or disclosure. When personal information (such as a credit card number) is transmitted to other websites, it is protected, through the use of encryption, such as the Secure Sockets Layer (SSL) protocol.
Family data and welcome to diversity of all types
Go Home Buyers Unite welcomes families with children, pets and all the wonderful combinations of families within our communities. Information regarding the demographics of your family structure will only be used in general terms without your name or other identifiable markers. We simply provide such data to express our interest in creating a more diverse member experience and an open community of trust, respect and support.
Opt-Out & Unsubscribe
Your member registration includes the acceptance of an "opt-in" position to our communications and data collection, which allows it us to create the user experience of your choosing based upon your preferences. If at anytime you would like to no longer receive communications from Go Home Buyers Unite, simply select the "opt-out", or "unsubscribe" option and follow the instructions.
Statement Updates
Go Home Buyers Unite will periodically update this Statement of Privacy in support of needed changes and in response to consumer and regulatory input. Go Home Buyers Unite encourages you to periodically review this statement to be informed of how Go Home Buyers Unite is protecting your information.
Contact Information
Please forward your thoughts, suggestions, recommendations regarding this policy or our business to leenabella@homebuyersunite.com
Go Home Buyers Unite
Founder, Leena-Bella Mayo
Telephone number: (623) 224-0842

Effective as of April 17, 2018