7 Benefits of Buying Property for Airbnb
By Alex Karani
Rental property investments are generally low-risk investments with high-income potential. However, both traditional long-term rentals and short-term rentals come with their own advantages and disadvantages. Regardless, in recent years, more and more people are getting into short-term rentals. Many travelers prefer the experience of vacation rentals to that of hotels. Airbnb, in particular, has become very popular worldwide. Even with this trend, there are still diverse views of whether buying property for Airbnb would be a smart move. It can be confusing for first-time real estate investors who are considering this strategy in 2020. Is owning an Airbnb investment really as lucrative as it seems?
While the long-term rental strategy may have great advantages, there are some compelling reasons to consider buying vacation rental property for Airbnb instead. In this blog, we are going to analyze the pros of Airbnb real estate investing in order to help you find out why buying property for Airbnb is still a profitable investment option to consider in 2020.
1. There Is a Strong Demand for Short-Term Rentals
The vacation rental market has grown exponentially in recent years. This is mainly because short-term rentals have become a more appealing and cheaper alternative to hotels for tourists and business travelers looking for accommodation. Therefore, they are able to attract many guests. Being a current market trend, making money with Airbnb is more promising. If you are wondering whether buying an Airbnb investment property would be a good investment, this is a fact which you should consider. However, you should look to find an Airbnb rental property in a good housing market that can guarantee a high Airbnb occupancy rate.
Take a look at what to expect for Airbnb occupancy rates by city in 2020.
2. Airbnb Rentals Offer Higher Potential Returns
Another benefit of buying property for Airbnb is its higher income potential. If the location is right, short-term rentals generally have higher returns than long-term rentals. This is even after considering the more work and fees that come with managing short-term rentals. So long as you have a steady stream of guests, you can generate more cash flow and a higher return on investment. Since you will be renting out your investment property daily or every few days, Airbnb rental income will typically be far more that renting out a house monthly or annually. Bear in mind that all real estate markets are different. Again, make sure you have found the right market before buying a rental property for Airbnb.
3. You Can Adjust the Price
Flexible pricing also makes buying property for Airbnb attractive to real estate investors. Airbnb hosts have the freedom to decide the nightly rates of their rental properties as they see fit. If there is a high demand, you can maximize profits by increasing the rental rates. You can also lower the rental rate during the off season to attract more guests and avoid a high vacancy rate. Therefore, buying an Airbnb investment property allows you to control your monthly rental income. This is not the case with traditional rentals. Once you have a tenant in your house, you can't increase the rent before the lease term is over. You need to study the housing market and develop a dynamic pricing strategy appropriate for that particular market.
4. They Offer Flexibility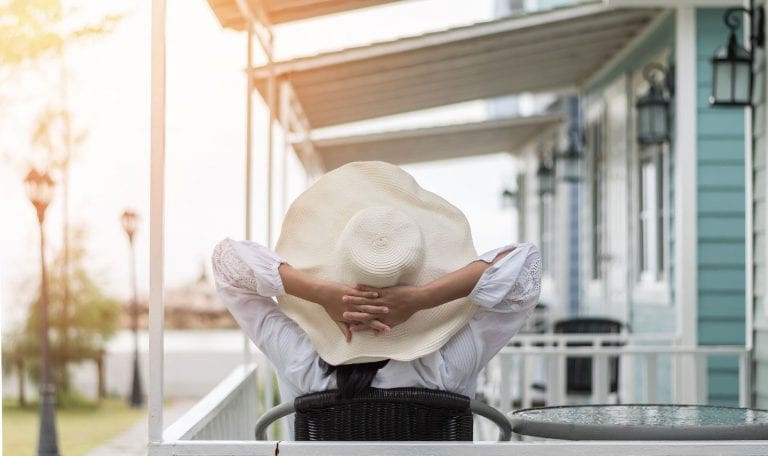 One interesting benefit of buying property for Airbnb is how flexible it is in use. As an investor, you can decide between renting out a whole house or renting out part of the house. In fact, many investors starting out in Airbnb real estate investing are using their homes as Airbnb rentals. Even if you are not living in the house, you can still block off dates when you want it for personal use. You get to decide when to have your rental property on the market.
5. You Have Control Over Your Rental Property's Maintenance
Even though owners of long-term rentals have less ongoing maintenance work and costs, they usually lose a lot of control over their investment properties. Therefore, it becomes harder for them to identify maintenance issues before they worsen. Buying property for Airbnb allows you to clean and do maintenance work on the house more frequently because of the regular turnover. Consequently, short-term rentals are typically better maintained.
6. Airbnb Guests Are of Lower Risk
Short-term rental properties are generally less risky since you are not stuck with just one Airbnb guest for a long period of time. If you own a traditional long-term rental and the tenant suddenly stops paying rent, you are in trouble until you evict them and find another tenant. Without monthly rental income, you will be unable to pay your mortgage unless you use other sources. As you know, evicting a tenant can also be a long and costly process.
With an Airbnb rental property, you don't have to worry much about tenant eviction. Your Airbnb rental income each month is generated from many different guests. Therefore, you don't run the risk of going for several months without income.
7. It Can Be Made into a Passive Investment
Most people are discouraged from buying property for Airbnb when they imagine the amount of work that comes with it. However, even if you are a busy person, you can still invest in Airbnb. As the home-sharing industry grows, so does the number of property management companies for short-term rentals. After buying an investment property for Airbnb, you can hire a professional property management company to take care of the different aspects of the business. This includes marketing, dealing with guests, collecting payments, maintenance, and property cleaning and restocking between visits.
If you think that this is the right rental strategy for you, check out our guide on becoming an Airbnb host.
The Bottom Line
If you are looking to invest in real estate in 2021, buying property for Airbnb may be a great way to go. There are several benefits of Airbnb, making it a potentially lucrative real estate investment strategy. Just make sure you do your research and confirm that the numbers make sense.
Related: How to Conduct a Thorough Airbnb Investment Analysis
If you choose to invest in Airbnb rentals, make sure you use data from a professional real estate broker for your market analysis and investment property analysis. A professional Airbnb profit calculation is a must-have if you want to find a profitable Airbnb investment property in the US housing market. This data analytics should include property metrics like Airbnb rental income, Airbnb occupancy rate, cash flow, cash on cash return, and cap rate. You should also check the regulations governing short-term rentals in your target area to ensure they wouldn't adversely affect you.